Welcome to MCSD Food Service!
Good nutrition and learning go hand in hand.

The Nutrition Services department is made up of a team of food and nutrition professionals that are dedicated to students' health, well being and their ability to learn. We support learning by promoting healthy habits for lifelong nutrition and fitness practices.

Meals, foods and beverages sold or served at schools meet state and federal requirements which are based on the USDA Dietary Guidelines. We provide students with access to a variety of affordable and appealing foods that meet the health and nutrition needs of students.
Parents - News Flash - PLEASE READ - IMPORTANT INFORMATION FOR THE 2021-2022 SCHOOL YEAR!
The MCSD Food Service team is working hard to create a welcoming and safe environment to provide healthy meals for all students. There will be some fun events included in the meal program this year, so please check our new Food Service website frequently. www.MCSDfoodservice.org
Menus, along with nutritionals, will be available on our new website.
Last spring the USDA allowed all students to receive meals at no charge during the COVID-19 closure.
The waiver to continue that process has been extended by the USDA until June of 2022!
That means ALL children in our school are eligible to receive FREE breakfast and lunch meals all school year. PLEASE encourage your kids to take meals. The funding we need to run the program comes from participation, so WE NEED our kids to eat!
As amazing as that is, I still am requesting that all families to fill out a 2021-2021 free/reduced meal application. The School District receives many benefits that your children will recognize just from that data these applications provide. Funding for computers, waivers for test fees and often the cost of field trips is waived based on the eligibility of your children's meal application. You may find the 21-22 meal application at www.lunchapplication.com or find a paper application in your opening packet or by contacting me at 518-450-4085 or dmackey@mechanicville.org
MOST IMPORTANTLY. . .The Food Service team is now using student ID badges with barcodes that will be used with our NEW hands free scanners for all meal purchases. This is for ALL grade levels, Pre K through 12th grade. Badges will be ready before the first day of school and will be provided by teachers. Elementary students should leave their lanyards, with ID badges in their classrooms so they are available at meal time. Jr-Sr High students may take a screenshot of their ID barcodes and use their cell phones (or ID cards) at the scanner. Students MUST have a badge to make purchases as looking up by name is just too time consuming and we want to get students through the line efficiently so they can enjoy meal time. Please share this with your children so they are aware and can help us.
PLEASE go to www.K12paymentcenter.com to create a student meal account, and add funds to your students accounts prior to the first day of school. This money may be used for ala carte items (seconds, snacks, ice cream, beverages, classroom catering etc.) NO ala carte purchases may be charged, funds must be available on account or students must have cash in hand for purchases.
We are so pleased to be offering breakfast in the classroom for
ALL students Pre K - 5! Remind your kids to take a breakfast to their room as they enter the building and don't forget to tell them ALL breakfasts are FREE!
Food service staff, teachers and room aides will monitor all allergies and communicate with teachers.
In the Jr-Sr High school we will have hot breakfast offered daily in the cafe (along with Grab'N Go options) and NEW this year, we will have a "second chance breakfast" using our new portable Kiosk that we received through a No Kid Hungry Grant! Right after the end of first period, students who did not take breakfast upon arriving at school, can use this option and be able to take breakfast to the classroom. Options on the Kisok will include all required meal components and constitute a full reimbursable meal, and will be offered at NO CHARGE!
PARENTS . . .if your kids don't care for our main meal or the alternates we are offering . . . They can STILL GET FREE fruit, veggie and milk as 3 meal components constitute a reimbursable meal. It's a WIN-Win for everyone. We call this option our "CHOOSE 3"
If your students wants a full second meal, the costs are as follows:
Breakfasts for students with paid meal eligibility status will be charged $ 1.25 in grades Pre K-5,
Grades 6 - 12 $ 1.75
Lunches for Pre K-5 are $ 2.50
Grades 6-12 will be $ 2.75.
Our ala carte snacks cost between $ .50 - $ 1.00 and beverages from $ .50 to $ 2.00
Ice creams are $ .50 - $ 1.50
Be sure to check out our classroom catering menu. We can provide a great party for your children to celebrate academic achievement or birthdays or any occasion! Catered events can be paid form student meal accounts!
It doesn't get much easier than that!!
If you have any questions or if I can help in any way, please give me a call.

Deborah Mackey
Food Service Director
(518) 450-4085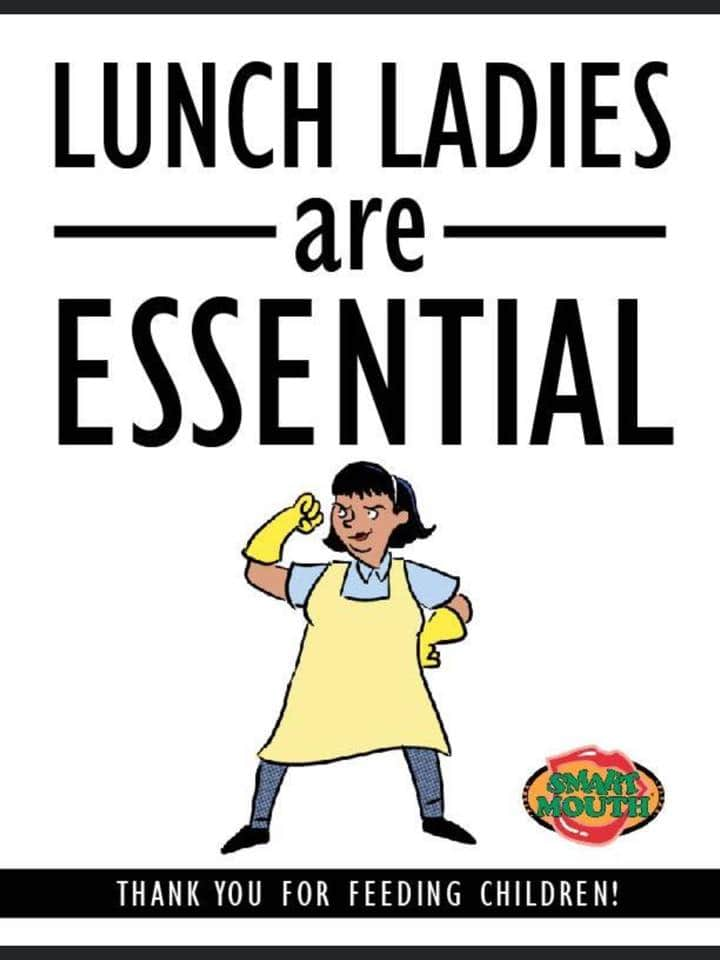 To apply for Free and Reduced applications online please go to www.lunchapplication.com
Find your Free and Reduced paper application for
the school year 2021-2022 here: